The heat and humidity wave of Northern Virginia summer has us thinking of how to cool off. Grabbing some frozen yogurt and a dip in the pool is a nice treat, but eventually we end up back in the house with the air conditioner trying to keep up with the heat pounding through the windows. To offset the summer heat outside, decor and design inside can influence the overall feel of your home. Choosing a cool color palette for your home is a great way to create a calm, relaxing environment in both small and large rooms alike.
Cool colors occupy one side of the color wheel, with warm colors on the opposite side.  Cool colors are those that come to mind when you think of watching the sky on a clear day, swimming in the ocean, or skiing down fresh, powdery slopes. Warm colors, on the other hand, remind us of things like basking in the sun or curling up next to the fireplace with your favorite book. While warm colors can make us feel cozy and comfortable, cool colors make us feel refreshed and revitalized.
Bathrooms are common places for cool colors. They are usually small spaces, and many don't receive much natural light. Choosing light, cool colors can help open up a small area and make it feel much larger. Cool colors like blues, greens, and some purples feel like they are receding, which means that when you put them on the walls the room seems bigger. This creates a relaxing space as you feel like the room is filled with fresh, clean air.
Light green in this powder room pairs well with the white fixtures to create an airy feel in an otherwise compact space. Because the color is simple and clean, it is not overwhelming and creates interest in the room. The limited amount of natural light is maximized by using colors that reflect light well.
These soothing and calming properties make a cool color palette a great choice for bedrooms and living rooms as well. Cool colors allow you to create an atmosphere of true rest, as calming colors make your room a haven.
When decorating with cool colors, you can opt to stay within a single palette. But it's also a great idea to add accent elements in warm colors. A complementary towel or rug can be a great way to balance the cool colors and make the room feel spacious, yet inviting.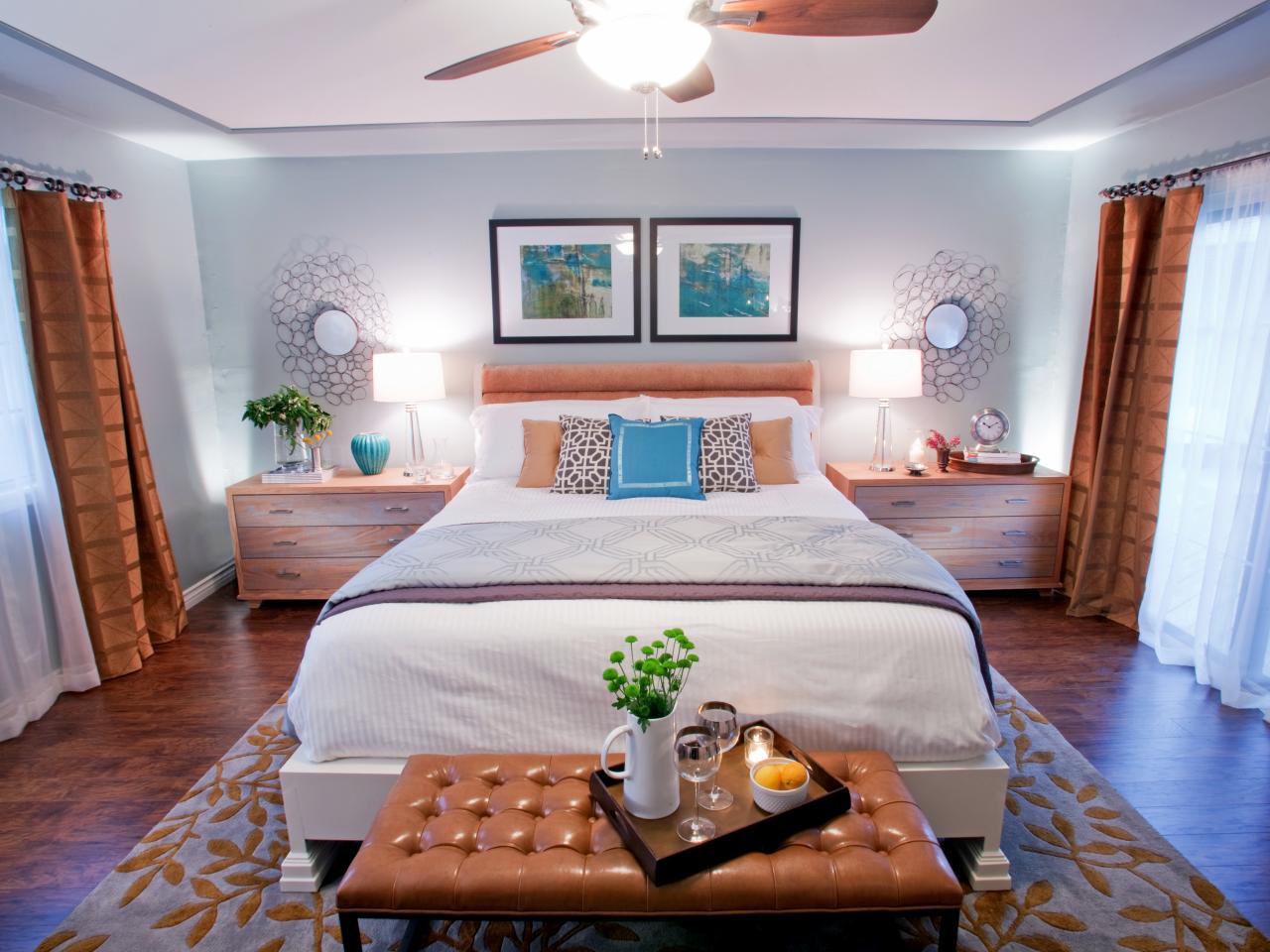 Using some of these decorating techniques you can create cool spaces in your home that are a retreat from the summer heat. Of course the most important thing when choosing color is to choose something that makes you feel comfortable. If you feel like a breath of fresh, cool air is needed in your home, a cool color palette may be the right choice for you.
But there are plenty of options when choosing colors. See how mood affects color choice here or let our color consultants help you pick and combine the perfect colors to suit your mood this Summer.
photos courtesy of Curbly.com and HGTV.com
Editor's Note: This post was originally published in July 2013 and has been updated to improve content for our readers.
Five Star Painting offers free color consultations!
We'll get back to you within 24 hours to set up a time to meet you. Feel free to call us at 571-384-3937.